Professor Baliga has served as the Thurst Leader for Post-Silicon Device development in the FREEDM Systems Center since its inception in 2008.
Dr. Baliga is an internationally recognized expert on power semiconductor devices. He is a Member of the National Academy of Engineering and a Fellow of the IEEE. He spent 15 years at the General Electric Research and Development Center, Schenectady, NY, leading their power device effort and was bestowed the highest scientific rank of Coolidge Fellow. He joined NC State University in 1988 as a Full Professor and was promoted to the rank of Distinguished University Professor in 1997. Among his many honors, he was the recipient of the 1998 O. Max Gardner Award given by the North Carolina University Board of Governors to the one person within the 16 constituent universities who has made 'the greatest contribution to the welfare of the human race'; and the 2011 Alexander Quarles Holladay Medal of Excellence, the highest honor at NC State from the Board of Trustees.
Professor Baliga has authored or edited 19 books and over 550 scientific articles. He has been granted 120 U.S. Patents. The IEEE has recognized him numerous times – most recently with its highest award, the IEEE Medal of Honor in 2014. Scientific American magazine included him among the 'Eight Heroes of the Semiconductor Revolution' when commemorating the 50th anniversary of the invention of the transistor.
Professor Baliga invented, developed and commercialized the Insulated Gate Bipolar Transistor (IGBT) at GE. The IGBT is extensively used in the consumer, industrial, lighting, transportation, medical, and renewable energy sectors of the economy. It has enabled enormous reduction of petroleum and electrical energy use, resulting in huge cost savings to consumers and reduction of world-wide carbon dioxide emissions. A detailed discussion of the IGBT, its applications, and social impact can be found in his PROSE Award winning book: "The IGBT Device: Physics, Design, and Applications", Elsevier Press 2015.  He received the National Medal of Technology and Innovation, the highest form of recognition given to an engineer by the United States Government, from President Obama in October 2011, at the White House; and the North Carolina Award for Science from Governor Perdue in October 2012. He received the Global Energy Prize in 2015 for the impact of his work on energy management. He was inducted into the Inventors Hall of Fame as the sole inventor of the IGBT in May 2016.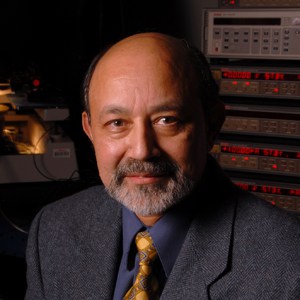 Title
Distinguished University Professor
Director, Power Semiconductor Research Center
Email
CV
| Type of Degree | Degree Program | School | Year |
| --- | --- | --- | --- |
| PhD | Electrical Engineering | Rensselaer Polytechnic Institute | 1974 |
| Masters | Electrical Engineering | Rensselaer Polytechnic Institute | 1971 |
| Bachelors | Electrical Engineering | Indian Institute of Technology | 1969 |
Publications
Projects