Dr. Kimball's primary field is power electronics. His current research interests include photovoltaic, hydrokinetic, and wind energy systems, as well as digital control of power converters and solid-state transformers. He is an active member of the FREEDM Systems Center.
From 1996 to 1998, he worked for Motorola, Phoenix, AZ, designing IGBT modules for industrial applications. He then joined Baldor Electric, Fort Smith, AR, where he designed industrial adjustable speed drives ranging 1–150 hp. In 2003, he returned to Illinois as a Research Engineer (later a Senior Research Engineer). Later in 2003, he co-founded SmartSpark Energy Systems, Inc., in Champaign, IL, and served as Vice President of Engineering. He joined Missouri S&T (formerly the University of Missouri-Rolla) in 2008 as an Assistant Professor, and was promoted to Associate Professor (with tenure) in 2014.
Dr. Kimball is a member of Eta Kappa Nu, Tau Beta Pi, and Phi Kappa Phi. He is a Senior Member of the Institute of Electrical and Electronics Engineers (IEEE). He is a licensed Professional Engineer in the State of Illinois.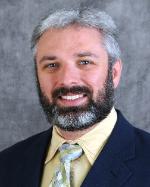 Email
| Type of Degree | Degree Program | School | Year |
| --- | --- | --- | --- |
| PhD | Electrical Engineering | University of Illinois at Urbana-Champaign | 2007 |
| Masters | Electrical Engineering | University of Illinois at Urbana-Champaign | 1996 |
| Bachelors | Electrical and Computer Engineering | Carnegie Mellon University | 1994 |
Projects
Publications