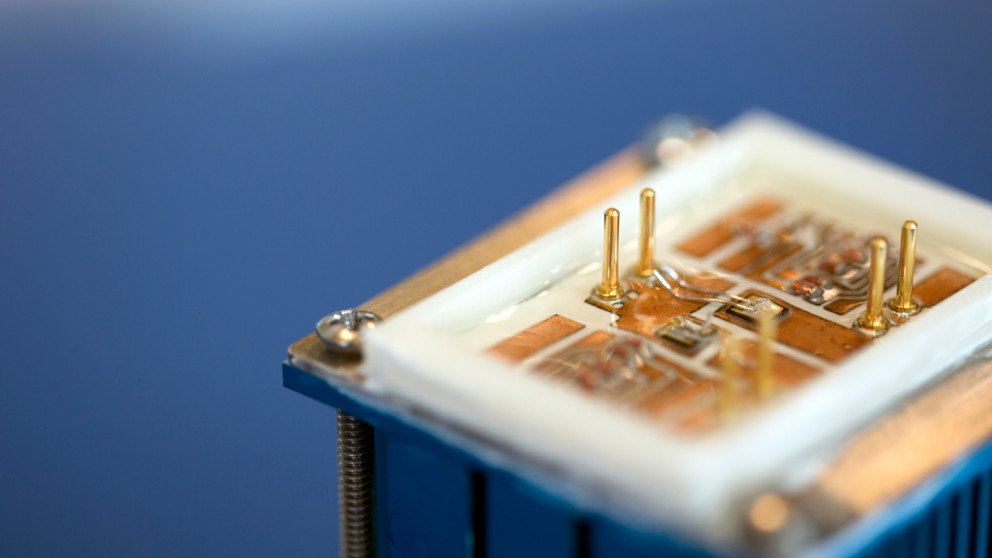 Dr. Mariesa Crow, F. Finley Distinguished Professor of Electrical Engineering at Missouri S&T, recipient of the President's Award for Leadership, which includes a $5,000 award. The award recognizes faculty who have provided exemplary leadership for one of the four University of Missouri campuses through commitment to excellence and integrity in their leadership roles.
Former dean of the School of Mines, Energy and Earth Resources, Crow proposed the Energy Research and Development Center (ERDC), her brainchild, in 2006, and the center opened its doors in 2007 with Crow as its director. The center conducts energy research in electrical, nuclear, petroleum, chemical, geological, civil and mining engineering disciplines. Crow served as director of the ERDC until 2012. While directing the ERDC, Crow successfully obtained one of five National Science Foundation grants to establish the Future Renewable Electric Energy Delivery and Management center as part of a collaborative research effort.
In 2013, Crow led the effort to establish Missouri S&T as the lead institution in the Mid-America Regional Microgrid Education and Research Training Center. This $4.3 million center, funded by the Department of Energy, is part of the White House Office of Science and Technology Policy to make solar energy a cost-competitive option by the end of the decade.
Crow is a leader not only through her research, but also through her commitment to diversifying her university and the world of science. Since its inception in 2008, Crow has served as the vice chair of the Female and Underrepresented Minority Recruitment and Retention Committee. During her tenure, female faculty representation has increased from 14 to 18 percent and underrepresented faculty representation has increased from three to six percent. Crow, herself, is a member of the Missouri S&T Women's Hall of Fame and was named the Missouri S&T Woman of the Year in 2002.
For female and under-represented faculty at Missouri S&T, Dr. Crow serves as a role model of success, as well as a voice for their concerns and challenges, wrote one nominator. Together, Dr. Crow's many contributions to this area of faculty quality, diversity, morale and productivity are making a noticeable difference and are a valuable investment for the future health of the university.? –