Leadership Team
Iqbal Husain, Ph.D., Center Director
Srdjan Lukic, Ph.D., Deputy Director
Karen Autry, Administrative Support Specialist
Mesut Baran, Ph.D., Director of Education
Ken Dulaney, Director of Industry and Innovation
Terri Kallal, University Program Specialist
Hulgize Kassa, Lab Manager
Rebecca McLennan, FREEDM Business Officer
Leonard White, Ph.D., Professor of the Practice & FREEDM Safety Specialist

Dear Friends and Colleagues, 
From our beginning in 2008, FREEDM has pushed the envelope of grid modernization and expanded the applications for power electronics. And I am proud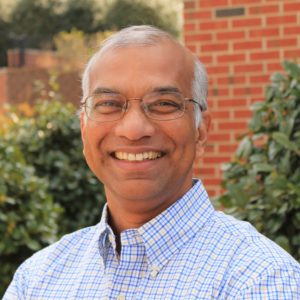 to report that this past year was no different. Our faculty and students developed new topologies for extreme fast charging for EVs, improved algorithms for electric machine controls, applied machine learning to improve grid stability, created high fidelity models of multi-terminal HVDC systems, and solved several challenges facing low inertia grids. And at the fundamental level, our research is improving GaN JBS diode performance. Yes, that is a big deal! All of these projects support the role of electrification as we transition to a decarbonized electric grid.
But we all know that FREEDM is more than research. We educate our students through the Master's in Electric Power Systems Engineering and the traditional Master's and PhD programs. We collaborate with our industry partners and local organizations on projects and presentations. And we inspire the next generation through lab tours and education programs at the elementary, high school and undergraduate levels.  
Due to the pandemic, most universities, including NC State, took drastic measures to ensure student safety. FREEDM closed our labs to reduce potential exposure, and our faculty and staff worked with many of our students to continue their research remotely. We are gradually and cautiously returning to the laboratory, and certainly individual awareness and and collective responsibility will help us overcome this crisis sooner. Even though we are not directly solving the current crisis, we are working to avoid the next crisis through our efforts to mitigate climate change. Once again, I urge you to find ways to engage so that you may join FREEDM as we lead the electrification revolution!
Sincerely,
Iqbal Hussain, Ph.D.
ABB Distinguished Professor, NC State University
Director, FREEDM Systems Center