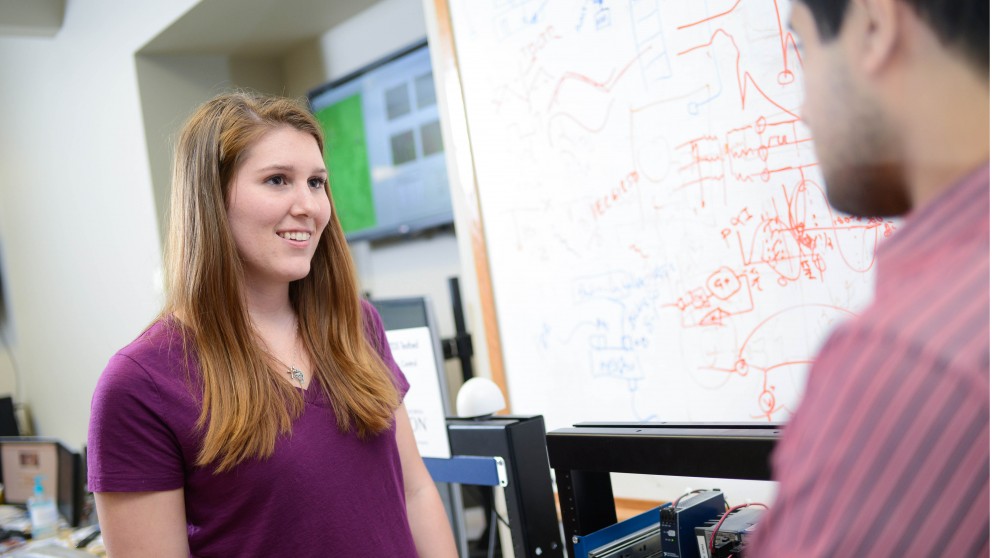 Every year, the National Science Foundation awards three year fellowships to graduate students in the United States. This year, the NSF received 17,000 applications and awarded 2,000 fellowships. One of those awards went to Kristen Garcia, a PhD candidate in electrical engineering at NC State University and a student in the FREEDM Systems Center.  The fellowship provides an annual stipend, covers tuition and fees, includes some travel funding and allows the student to pursue opportunities in international research.
"I am extremely excited and honored to receive this fellowship," said Garcia. "I'm really looking forward to the opportunities this provides."
At NCSU, Kristen is researching a modular design for the Solid State Transformer, a core technology developed at the FREEDM System Center. In 2015, she graduated Summa Cum Laude from Murray State University in Kentucky with a Bachelor of Science in Engineering Physics. As an NSF McNair Scholar in undergrad, she researched a temperature-dependent maximum power point tracking algorithm for solar panels. Kristen also received the 2015 IEEE Larry K. Wilson Regional Student Activities Award for STEM outreach in rural Kentucky.
The NSF has a record of identifying future knowledge experts as fellows who can contribute significantly to research, teaching, and innovations in science and engineering. Past fellows include numerous Nobel Prize winners, former U.S. Secretary of Energy, Steven Chu, and Google founder, Sergey Brin. "No pressure at all!" says Kristen.