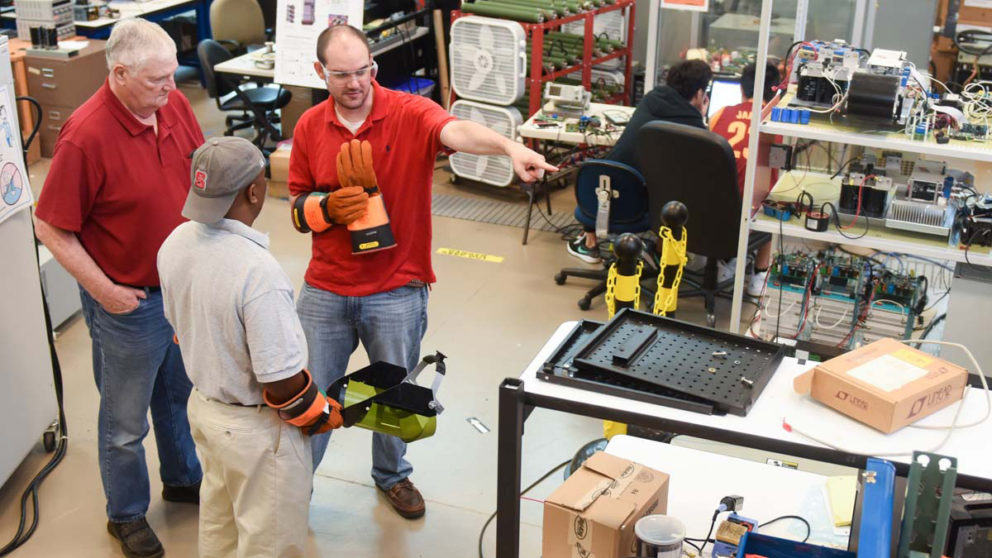 Engineers verifying new testing procedures for connecting distributed energy resources to the power grid had little trouble creating real-world test conditions, thanks to equipment and expertise available at the FREEDM Systems Center.
In fact, in their two days of work this summer on behalf of IEEE, the Institute of Electrical and Electronics Engineers, they stopped just once — to allow a group of visiting school kids to ask questions.
"The facilities at FREEDM are almost tailor-made for this kind of evaluation," says Jim Daley, a semi-retired professional engineer who worked on the project. "And the staff was right on top of what needed to be done, including all the preliminaries."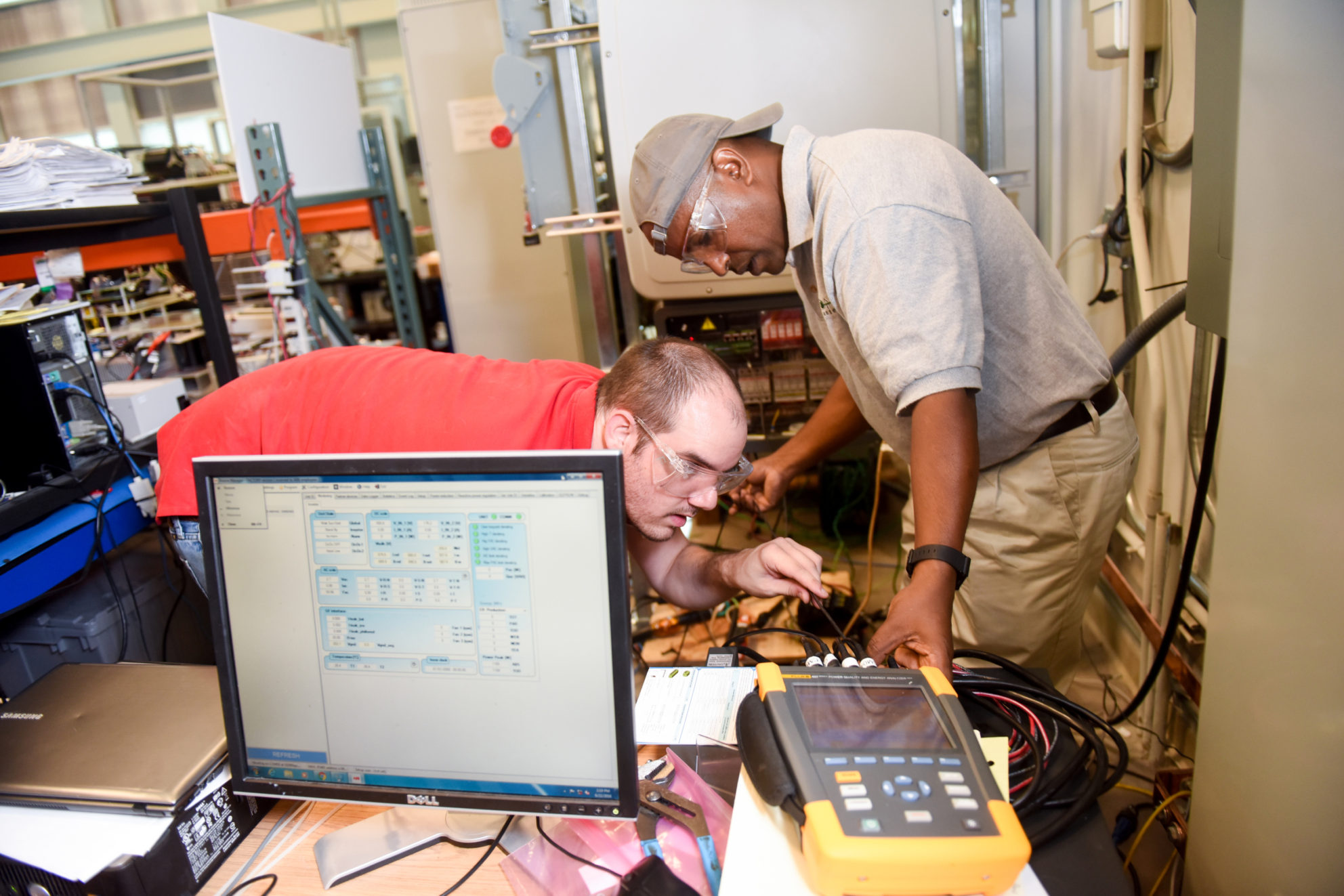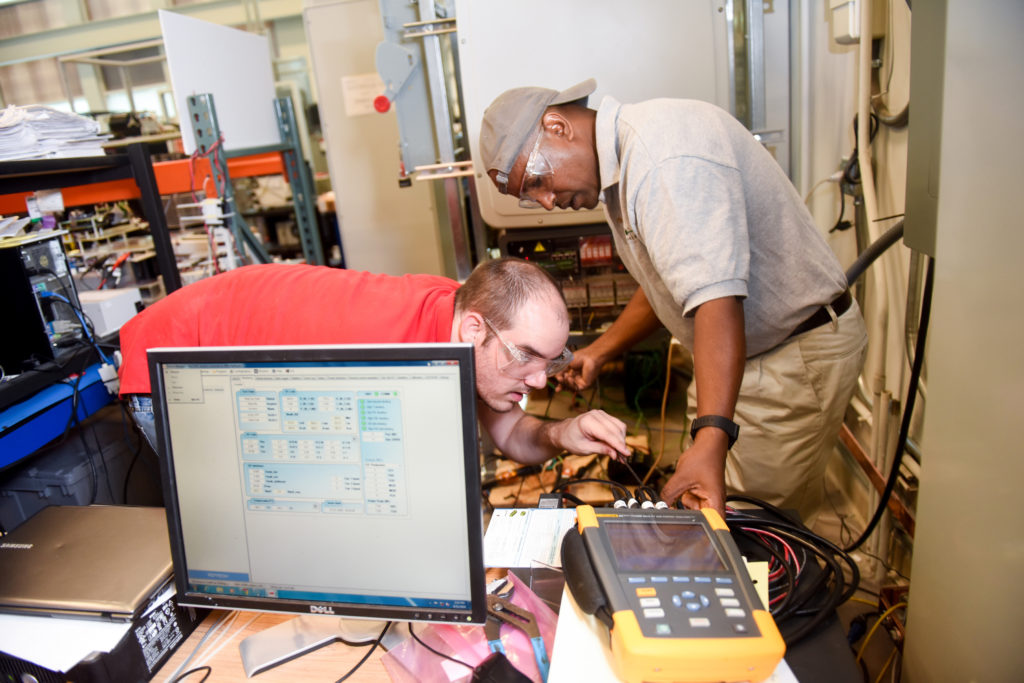 IEEE hired Daley to develop a process, procedure and protocol for testing the equipment used to connect distributed energy resources — fast-spreading technologies such as solar panels and microturbines — to electric power systems. Such connections are an important step in the ongoing effort to modernize the nation's power grid.
The inverter that connects the solar panels on your roof to the utility company's grid, for example, must flawlessly handle variables such as loss of phase, abnormal voltage and frequency, and power surges. It must also automatically disconnect from the grid in the event of an outage — and then reconnect after the grid comes back online.
The conformance tests Daley conducted at FREEDM will help national testing labs certify that inverters, relays and switchgear meet industry standards for integrating alternative energy sources into the grid.
"The electric power grid is a sensitive thing, although people might not think so," Daley says. "It is a real-time grid. Energy in must equal energy out at all times, or it could go nuts."
With more and more homes and businesses turning to distributed energy resources, including wind farms and photovoltaic systems, utility companies are increasingly worried about risks to the grid's stability.
"If you're going to connect more generation at some point — at a house or a business or a factory — you have to make sure it's not going to negatively impact the reliability and quality of the rest of the grid," Daley says.
That's why the industry develops standards such as IEEE 1547 and IEEE 1547.1. The former sets the standard for connecting distributed energy resources to the grid; the latter sets the standard for testing the devices that connect those resources. Daley, who served on the committee that developed IEEE 1547 in 2003, is co-chair of the IEEE 1547.1 working group. He chose FREEDM to run a series of tests on the conformance assessment process developed by the working group.
Hulgize Kassa, FREEDM'S laboratory manager, says the center is uniquely suited to create real-world conditions. He and other engineers connected an inverter donated by energy company ABB to FREEDM's Green Energy Hub, a 1MW loop system with plug-and-play capabilities. They then ran tests varying a number of factors, including load, frequency, voltage and resistance.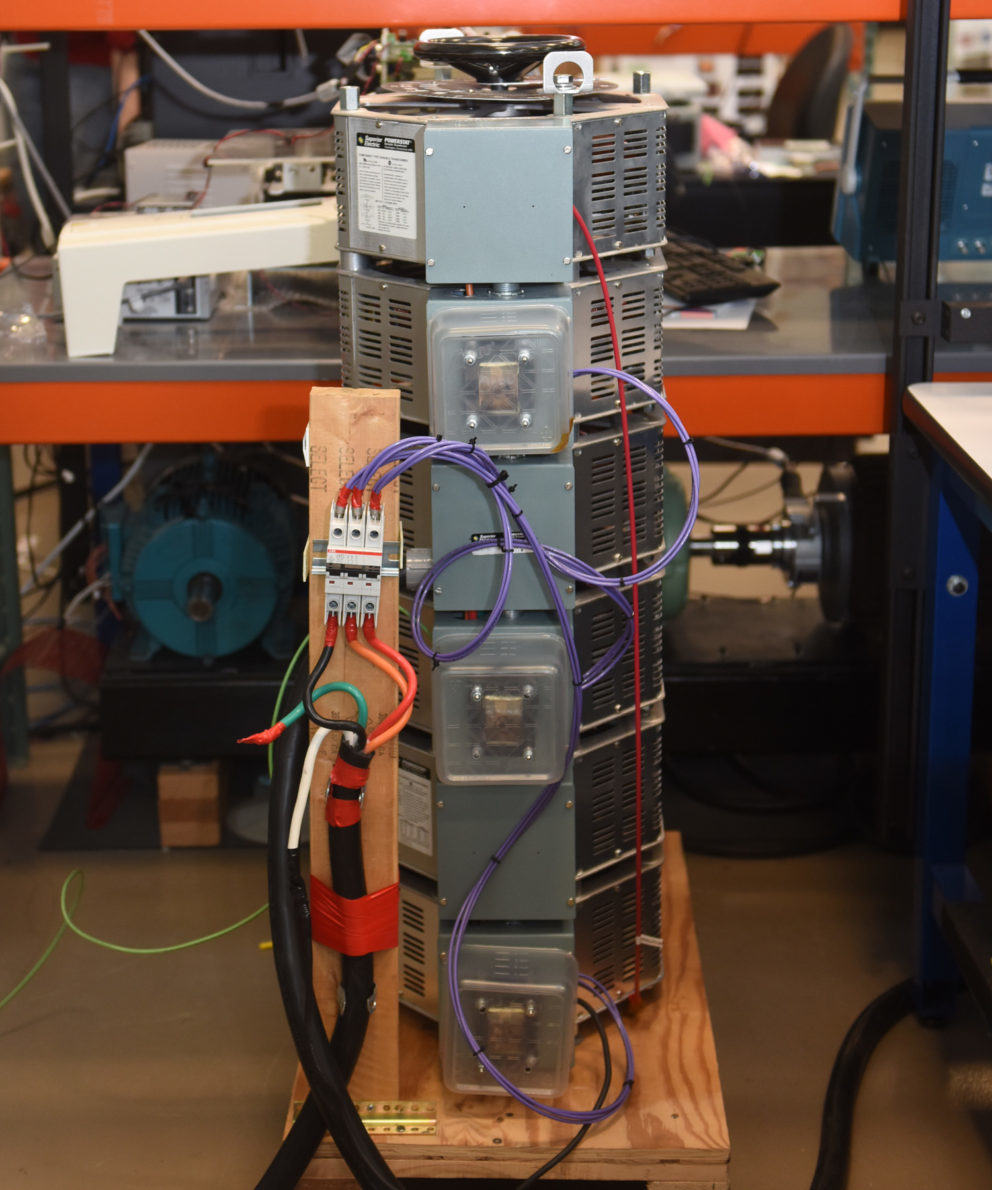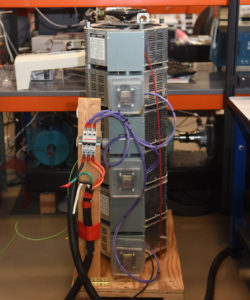 "The testing time was short, but we'd been planning it for months," Kassa says.
Ewan Pritchard, FREEDM's associate director, says the center was pleased to be part of the effort to develop better conformance testing standards.
"We weren't testing the inverter," he emphasizes. "We were testing the test. We needed to answer some key questions: Is this a good way to test the inverter? Is there anything we missed in the testing?"
Daley was impressed by the center's attention to detail.
"They took a standard inverter and they had a variable-input energy source that would be like a solar panel whose energy output varies across the time of day," he explains. "They also had an artificial load bank that was used so we could vary the load. And they had electrical power distributed to the lab from the utility company. So we had all the things there that we could measure and control to determine whether or not the procedure and process were suitable and whether we could walk away with confidence that an interconnection was qualified."
The next step for the conformance testing standard is field testing in conjunction with FREEDM industry partner Duke Energy.