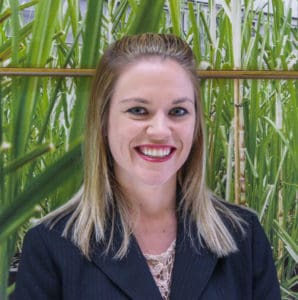 Megan Morin, a graduate assistant and NC State PhD student in technology, engineering and design education, will receive the Donald Maley Spirit of Excellence Outstanding Graduate Student Citation from the Foundation for Technology and Engineering Education (FTEE). The International Technology and Engineering Educators Association (ITEEA) will present the award during its conference April 12, 2018 in Atlanta. The award recognizes excellence in graduate-level scholarship and leadership potential, which Morin displays daily at the FREEDM Systems Center and PowerAmerica, two research centers on Centennial Campus at NC State.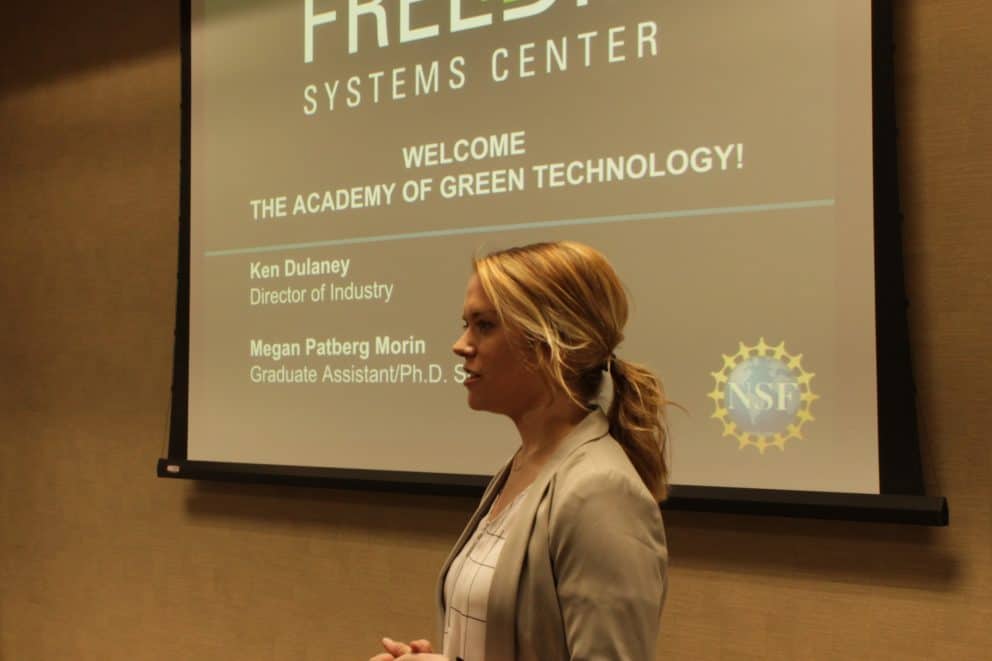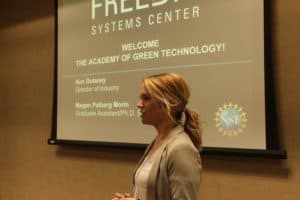 "I recognized Megan's talents when she was pursuing her master's degree in technology, engineering, and design education. I'm observing her become a leader in this field at a national level, and I'm thrilled she's receiving this well-deserved recognition," said Pam Carpenter, Director of Education and Workforce Development for both FREEDM and PowerAmerica.
At FREEDM and PowerAmerica, Morin assists with the Undergraduate Research Scholars and graduate programs, as well as program logistics and outreach.
Additionally, Morin is one of only six people nationwide accepted into next year's ITEEA 21st Century Leadership Academy. The Academy aims to help technology and engineering educators gain additional skills to become leaders in their profession.
From everyone at FREEDM, we congratulate Megan on this outstanding accomplishment!