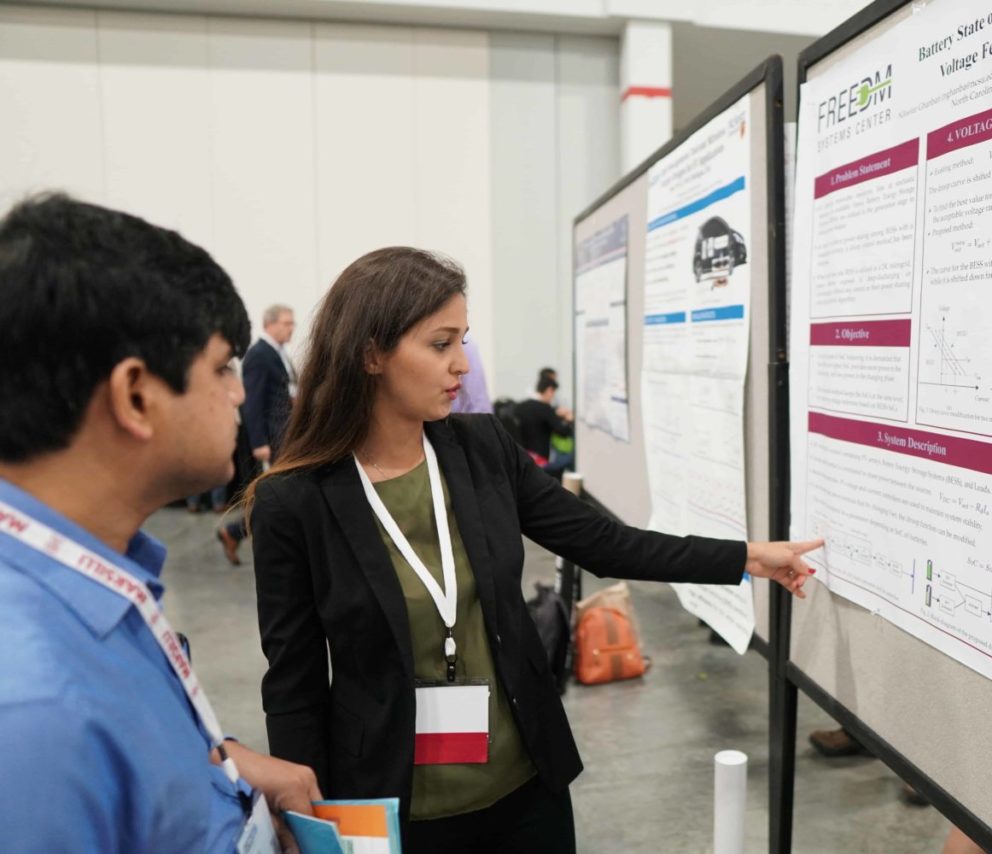 The 2019 IEEE International Transportation Electrification Conference is the premier conference focused on transitioning to advanced electrified vehicles of all types: hybrid and plug-in, boats and aircraft, light duty automotive and heavy duty, on-road and off-road. FREEDM presented our work in system controls, novel electric machine design, and wireless power transfer. PowerAmerica was represented by Victor Veliadis, Deputy Executive Director and Chief Technology Officer. The conference was held in Novi, Michigan, just west of Detroit. The weather was beautiful but attendees had to contend with Cottonwod Snow.
Srdjan Lukic led the second day's plenary session which featured speakers from the US DOE Vehicle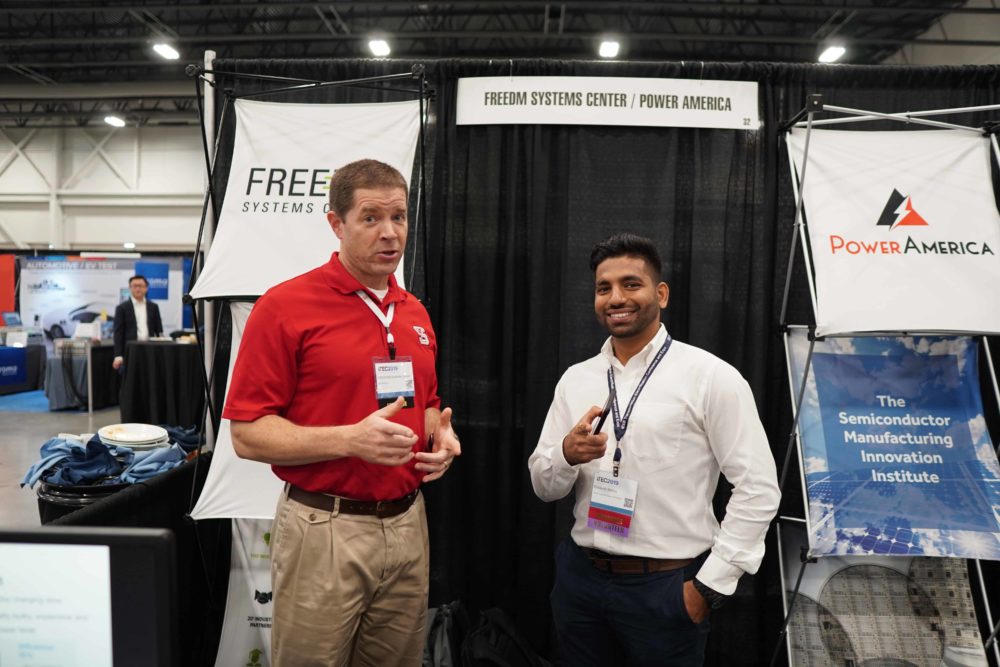 Technologies Office, Momentum Dynamics, WiTricity and General Dynamics. Victor participated on a town hall panel on Wide Bandgap Technology Trends. Student Niloofar Ghanbari presented her poster on battery management, student Siddharth Mehta presented his poster on switched reluctance motors, and student Alireza Dayerizadeh gave a presentation on wireless charging for a micr-transit project at NC State. Ken Dulaney did a wonderful job of staffing the booth and answering questions about FREEDM and PowerAmerica. 
Interesting facts from ITEC:
More electric aircraft will use electric power for flight control, cabin environment systems, and propulsion. 

EV charging must be managed to avoid creating issues for the electric grid, but…

Managed charging requires communications which raises cyber security concerns. 

Carmakers have a fear of two markets developing for two different fuel economy standards in the US.

NC State is a partner in the US DOE Electric Drivetrain Consortium.

Some presenters noted that wireless charging is an enabler if not a requirement for autonomous electric vehicles.