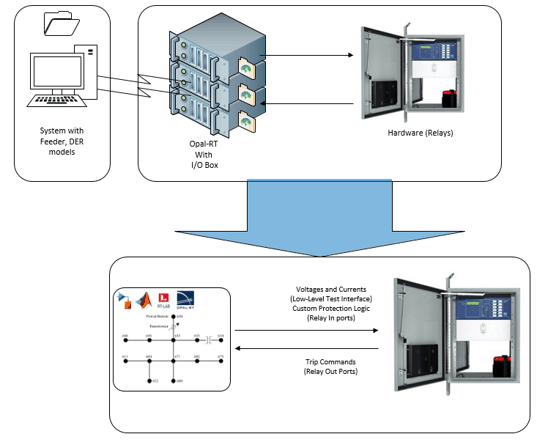 Join us November 19, 2019 for our monthly technical webinar series. REGISTER HERE
This month's topic is: The Effectiveness of Anti-Islanding Schemes on a Distribution System with DER.
This project focuses on testing the effectiveness of anti-islanding protection schemes employed in distribution systems with high penetration DER. The distribution system is simulated on a real-time simulator with actual protection relays in the loop. In contrast to contemporary studies of this type that use tuned RLC elements to simulate loads, this study makes use of an actual feeder with realistic loads and distributed elements. The protection system's efficacy is tested in two scenarios: (a) Islanding due to Faults and (b) Unintentional Islanding.
This event will be live-streamed on the NC State ECE YouTube channel. This program runs for 45 minutes, with 15 minutes provided for Q&A. Total running time is one hour.
You are welcome to attend in person, and pizza will be provided beginning at 11:30. If you plan to join in person, please arrive at least 5 minutes prior to the start of the program in order to avoid video disruption.