Each year the IEEE Power & Energy Society awards promising students scholarships through its Scholarship Plus Initiative. This year, one hundred and thirty five students were selected from 78 U.S., Puerto Rico & Canadian universities. The initiative recognizes undergraduate students who have declared a major in electrical and computer engineering, are high achievers with strong GPAs with distinctive extracurricular commitments and are committed to exploring the power and energy field. These students will graduate with the knowledge and skills necessary to begin making an impact across the power and energy industry. These scholarships are made possible due to the generous donations of individuals and corporations to the IEEE PES Scholarship Fund of the IEEE Foundation. Four NC State University students received scholarships this year. They are:
Sucheta Malladi – Sophmore
Michael Billups – Graduated
Jack Timothy — Senior, also received this award in 2018/2019
Sofia Taylor – Senior, also received this award in 2018/2019
In addition, student Sucheta Malladi was named a Schweitzer Meritorious Scholar. Only individuals selected as a recipient of the IEEE Power & Energy Society (PES) Scholarship Plus Initiative Scholarship are eligible to be considered. Sucheta was chosen for this additional recognition based on her exceptional academic performance and interest in the field of power engineering.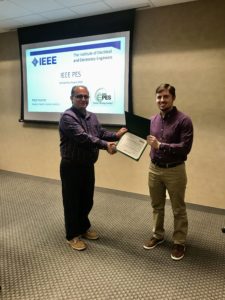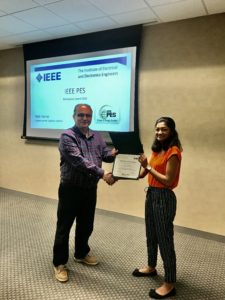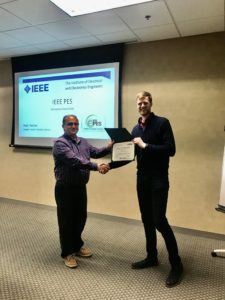 Not pictured: Sofia Taylor