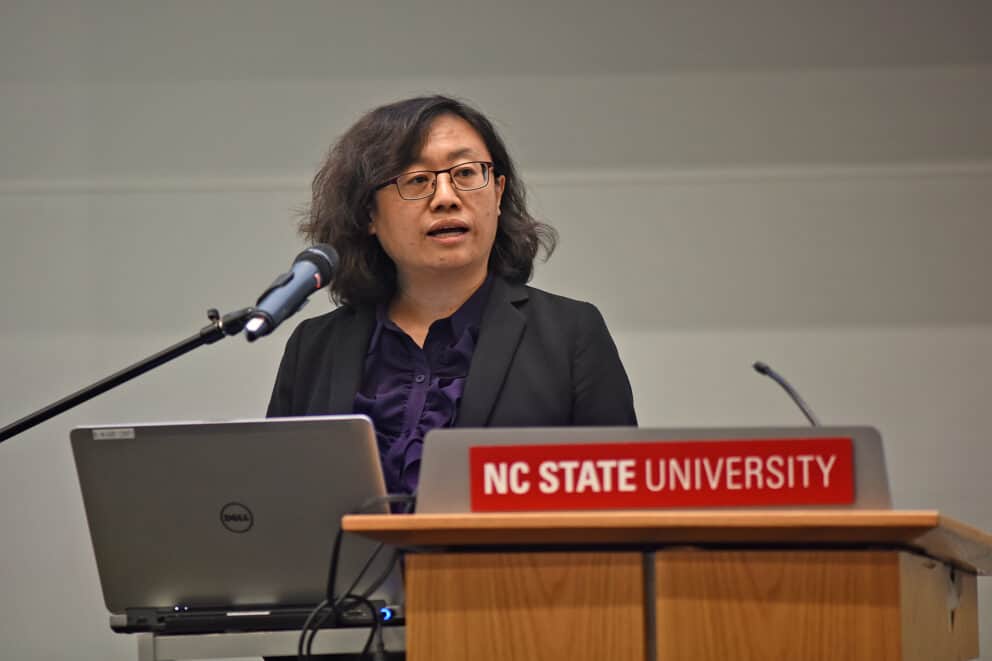 The IEEE Power & Energy Society (PES) provides the world's largest forum for sharing the latest in technological developments in the electric power industry, for developing standards that guide the development and construction of equipment and systems, and for educating members of the industry and the general public.
Every year, each Technical Committee of the Technical Council is entitled and encouraged to award the author(s) of an outstanding technical paper with the IEEE PES Technical Committee Prize Paper Award. This year NC State University and FREEDM Systems Center Professor Dr. Ning Lu won the award for her co-authored paper titled, "Design of a New Primary Frequency Control Market for Hosting Frequency Response Reserve Offers From Both Generators and Loads" and authored by Weifeng Li, Pengwei Du & Ning Lu, Ph.D..
Dr. Lu has over 19 years of experience in electric power engineering. She has conducted and managed research projects in modeling and analysis of power system load behaviors, wide area energy storage management systems, renewable integration, climate impact on power grids, and smart grid modeling and diagnosis. Dr. Lu is a senior member of the Institute of Electrical and Electronics Engineers. She has authored or co-authored more than 60 publications, including journal articles, conference proceedings, and technical reports.