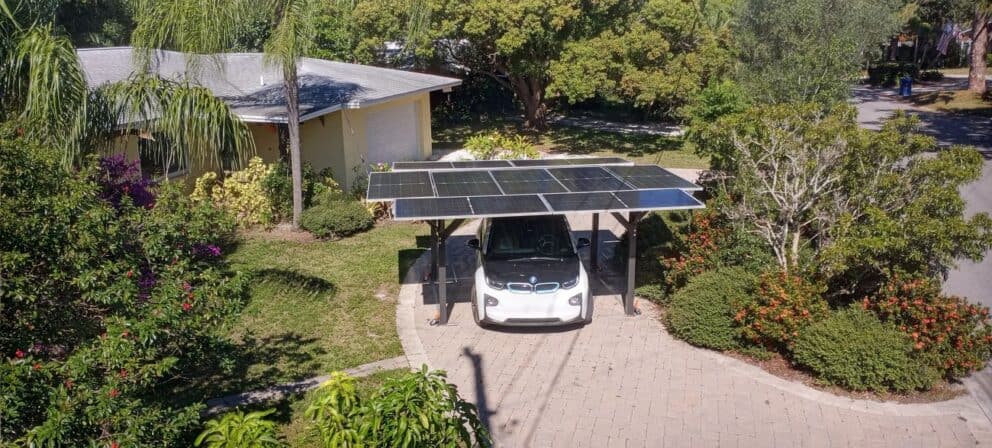 As a Silver Connector for the American Made Challenge, FREEDM supported several teams for the Solar Prize Round 5 including Gismo Power who was named a semifinalist for the hardware track with their portable solar carport with integrated EV charger.
The American-Made Solar Prize is a DOE sponsored competition designed to energize U.S. solar innovation through a series of contests and the development of a diverse and powerful support network that leverages national laboratories, energy incubators, and other resources across the country. Earlier rounds focused on solar manufacturing and hardware components, but Round 5 is structured with two tracks that focus separately on hardware and software.
"We're proud to support the American Made Challenge and lend our expertise to new companies working in renewable energy," said Ken Dulaney, FREEDM's Director of Industry and Innovation. "The solar appliance from Gismo Power has to the potential to bring solar to the masses in a new, affordable way."
FREEDM plans to place the mobile carport on the top level of their parking deck and connect it to the Center's Nissan Leaf for evaluation.