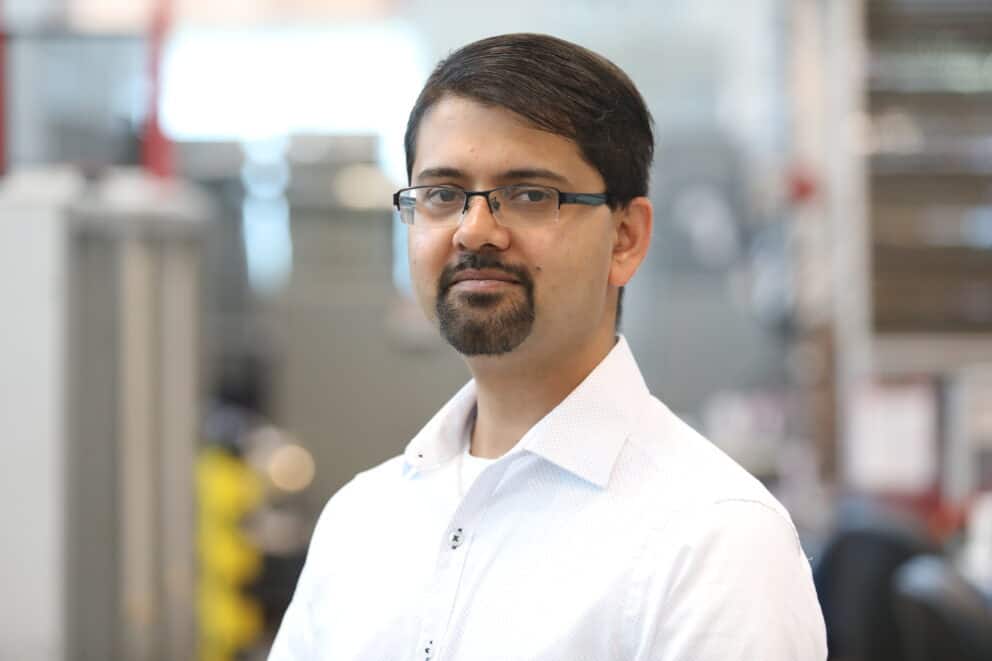 Congratulations to Ajit Kanale, an NC State Ph.D. candidate working under Dr. Jay Baliga and Dr. Subhashich Bhattacharya, for winning the Electrical and Computer Engineering Doctoral Scholar of the Year. This award recognizes a student's overall achievements in research, teaching, outreach, and leadership. Candidates are nominated by their advisors. Ajit's research includes developing new techniques to enhance short circuit ruggedness of power semiconductor devices and demonstrating bidirectional MOSFETs (BiDFETs) for PV inverter applications.
"I am honored and humbled to win this award," says Ajit. "And I appreciate the recognition from my faculty advisors and the Department."
Ajit is now nominated for the same award at the College of Engineering level. View Ajit's recent poster for the 2022 FREEDM Research Symposium to learn more about his research.