NC Solar Inverters, a startup from the FREEDM Systems Center at NC State, is a finalist for Round 6 of the American Made Solar Prize. Sponsored by the Solar Energy Technology Office of the US Department of Energy, the Solar Prize is an open competition designed to energize US manufacturing to address tough challenges facing the solar industry in the span of months rather than years.
"I knew we had technologies at FREEDM that could be applied to this challenge." says Ken Dulaney, Director of Industry and Innovation at FREEDM and also President of NC Solar Inverters. "And so far, we've won enough money to start building our prototype, hire some consultants to help us out, and improve the original design to create a really strong product."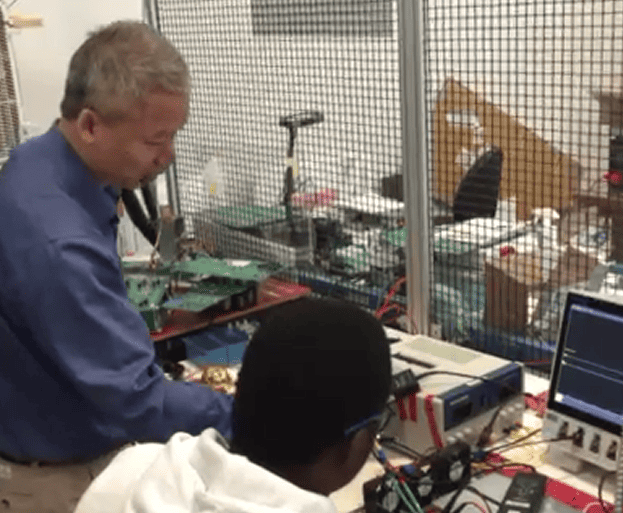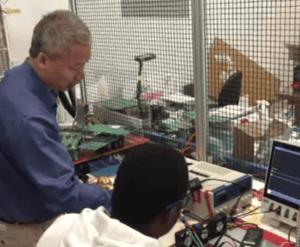 "There are two main ways to make solar inverters more reliable," says Wensong Yu, Ph.D., Associate Research Professor at NC State. "Eliminate electrolytic capacitors and reduce the operating temperature of the semiconductor switches. But the real advancement is to do both those things and reduce cost." The NC Solar inverter will be ultra-reliable, highly efficient, and low cost.
There are 10 Finalists for the Prize and two companies will receive $500,000 each to further commercialize their technology. Winners will be announced at RE+ 2023 in Las Vegas on September 12 after the Solar Prize Pitch Competition. Learn more about NC Solar Inverters and their technology from their video submitted as part of the Solar Prize.