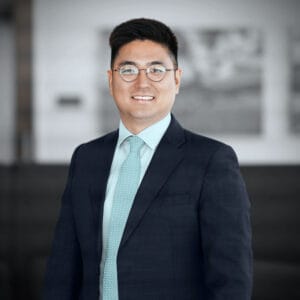 Hanpyo Lee, a 4th year PhD candidate in the Department of Electrical and Computer Engineering at NC State, has recently been honored with the prestigious Gulf Coast Power Association (GCPA) Scholarship. Last summer, with the recommendation of Dr. Ning Lu, Hanpyo became an intern at the Electric Reliability Council of Texas (ERCOT). During this time period, he traveled to Texas twice for an initial meeting and then a final presentation, but was able to perform most of his work remotely from North Carolina. His performance during this internship led to him being offered the position of senior engineer on a full-time basis, which he plans to start in 2024.
His work focused on their project "Reduce State of Change (SOC) Forecast Errors for Energy Storage Resources (ESRs)" which he states started up because "In past attempts to enhance the accuracy of machine learning models forecasting the state of charge (SOC) for individual battery units, various techniques were successfully applied, leading to notable improvements in the models' performance," Hanpyo said. "Despite these advances, certain battery units continue to show persistently high forecast errors. This challenge arises from the considerable variability and non-stationary patterns observed in the SOC meter data of these ESRs (Energy Storage Resources). To address this issue, advanced data pre-processing methods are essential before implementing machine learning models. The objective of the proposed project is to further reduce forecast errors in SOC prediction by employing advanced data pre-processing techniques and integrating deep learning-based approaches".
The GCPA is a merit-based scholarship that was originally established in 2007. It was designed with the intention of supporting and nurturing a diverse range of college students in their pursuit to study and improve the electricity industry.
Currently, Hanpyo is pursuing his Doctorate in Electrical Engineering under the guidance of Professor Ning Lu at the GridWrx Lab. He also benefits from the invaluable co-advisory of Professor Mesut Baran, particularly in his research on Volt/VAR control. Hanpyo's diverse research interests blend machine learning and data analytics with physics-based approaches. He states:
"Deep learning (DL) can do amazing things that humans can't, but in many cases, we have no idea how DL-based approaches make their decisions. This intermediate process that cannot be interpreted is called a black box. In power systems where reliability is important, the application of DL-based methods, where the intermediate process is a black box, is very limited. On the other hand, physics-based approaches can clearly interpret intermediate processes like a white box. However, there are limitations to data-driven modeling. Therefore, my research interest is to ensure reliability when applied to actual power systems by combining the accuracy of machine learning and the interpretability of physics-based approaches."
We at FREEDM are proud that Hanpyo was able to accomplish so much at his internship. His reception of this award as well as a full-time position shows how dedicated he is to the future of the world's power systems. Congratulations, Hanpyo, and may you go on to do even bigger and better things in your future role.