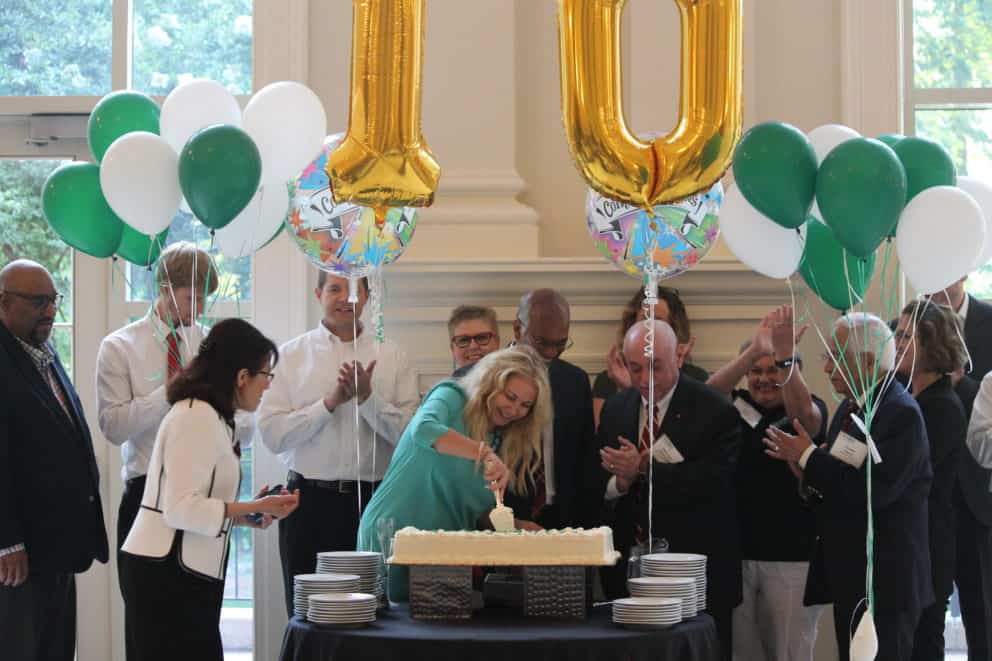 On June 7-8, 2018 the FREEDM Systems Center hosted its annual conference and celebration to highlight accomplishments over the past ten years as a National Science Foundation Engineering Research Center. FREEDM industry members, faculty, staff, students, and alumni came together to hear from keynote speakers including NC State University Chancellor Dr. Randy Woodson, College of Engineering Dean Dr. Louis Martin-Vega, and National Science Foundation Deputy Division Director Dr. Carmiña Londoño. Industry guest speakers included Joe Corrigan from Kelley Drye & Warren, LLP and Nelson Peeler from Duke Energy.
In addition to the celebration, the center shared new research with industry members and guests including poster presentations and student presenters. The Center also hosted an elevator pitch contest and awarded $3,000 in fellowships to the top three winners. Topics discussed at the conference included power systems optimization, energy storage, energy policy, wireless power transfer, and power systems protection.
Guests also enjoyed a celebration dinner at the Roy and Dorthy Park Alumni Center, where FREEDM celebrated its successful 10-year partnership with the National Science Foundation.
FREEDM members can access the conference presentations here.
For more information about becoming an industry member of FREEDM, click here.