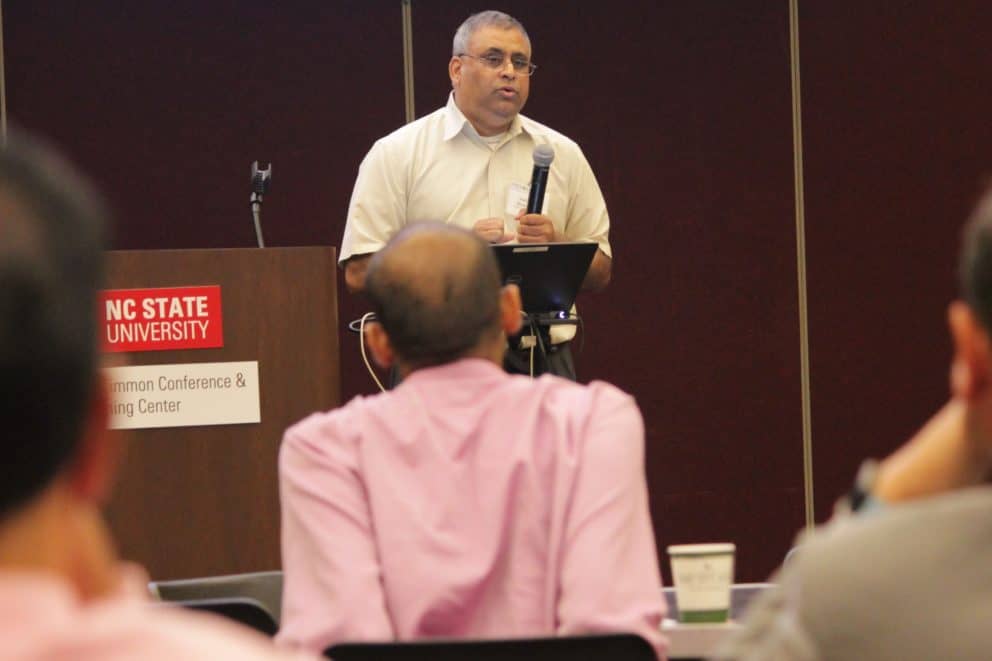 With 280+ publications bearing his name, Dr. Subhashish Battacharya is a very busy NC State University ECE Faculty member and FREEDM Systems Center researcher. Since 2005, his research has focused on Power Electronics and Power Systems including Electric Vehicle Systems, and Electronic Energy Systems Packaging.
Dr. Battacharya recently talked with FREEDM industry member Typhoon HIL and discussed how Controller Hardware-in-the-Loop (C-HIL) reduced the cycle time of design, validation, and testing of DC Microgrid controllers from academia to industry. Read the entire article here.
Interested in joining FREEDM as an Industry Member? Check it out here.