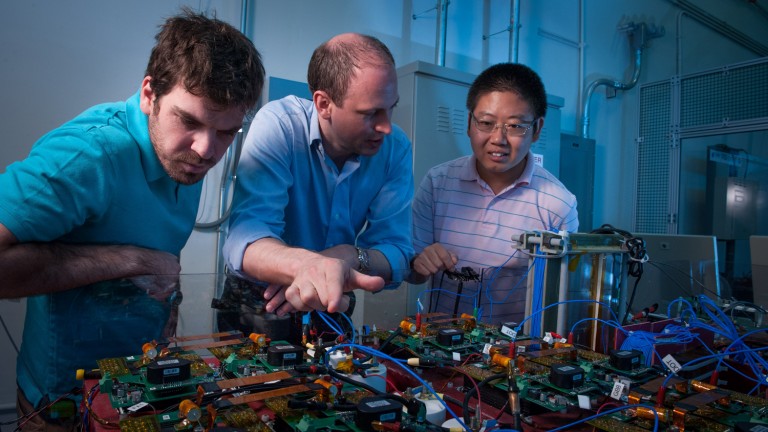 If you're thinking about graduate school in power systems or power electronics or have an interest in solving the technical problems of grid modernization, then FREEDM has what you're looking for. We have the top power systems and power electronics faculty in the United States. Our lab space and testbed capabilities are second to none. And  we offer programs and guidance to help you obtain those additional soft skills so highly desired by employers.
NC State Masters of Science in Electric Power Systems Engineering
This Professional Science Master's provides graduate students a thorough understanding of the tools, methods, and practice of electric power engineering. The program goal is to provide an education that is directly applicable to a career in industry and is suitable for a new or recent graduate, as well as experienced professionals who want to receive the necessary retraining to change careers.