Curriculum
MS-EPSE Online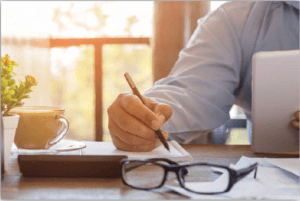 View a recorded webinar on how you can get an MS-EPSE degree through distance education by
clicking here.
Visit the NC State Engineering Online MS-EPSE page
here
. To get more information about how online learning works at NCSU click the link below.
Engineering

Online
The MS-EPSE degree requires 30 credit hours which consists of twenty-seven credits of coursework and three credits for the capstone project. This degree is also offered as a fully on-line curriculum.
Core electric power engineering courses;
Interdisciplinary courses focusing on power electronics, data communications, cyber security, and environmental issues
Professional skills training through two integrated courses that introduce project management, communication skills, and the business aspects of electric power utilities;
Hands-on experience through laboratories and a capstone project;
Industry experience and exposure by involving experts from industry to teach some of the topics, and one-to-one interaction with students through the capstone project.
Call for Capstone Project Sponsors
The Capstone project is a key component of our MS-EPSE program at NC State. Each fall we send out the call for sponsors, and projects work begins in the spring.
Download the proposal form here: EPSE Capstone Call for Projects. 
Please consider helping us train our talented cohort of Power Systems Engineering students!
Job Opportunities
MS-EPSE is designed to educate the new power engineering workforce and enable them to be employed in diverse fields like:
Electric Power Utilities
Application Software Development
Smart Grid Technologies
Renewable Energy
Consulting
Telecommunications
Engineering and Design Firms
National Laboratories Research
Hiring companies include:


Frequently Asked Questions
Q. Can you finish the program through just online access?
A. Yes, you can obtain the MS-EPSE degree completely online, including project work.
Q. How do distance learners submit, test, or troubleshoot device settings for classes such as the protection class or communications and SCADA courses?
A. Students are grouped in teams, and we try to make sure there is an on-campus student in each team. If this is not possible, then the teaching assistant provides help for downloading the software to set up the relays etc. during a remote session arranged for the team.