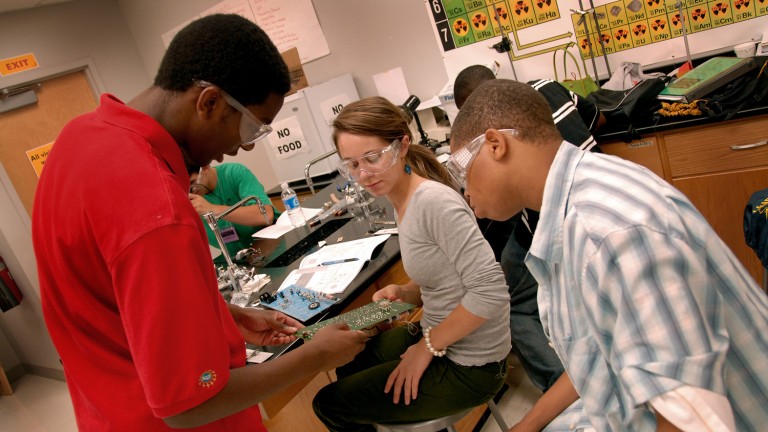 The FREEDM Systems Center continues to develop partnerships with middle and high schools to increase awareness of the importance of science, technology, engineering, and math (STEM) and renewable energy systems. Our efforts help create an informed and technologically literate society and future workforce. A network of connections exists between industry members, faculty, graduate students, undergraduate students, teachers and high school students. We are developing and assessing long-term partnerships with students and teachers in order to:
Enhance teachers' engineering content knowledge and pedagogical methods.
Bring engineering concepts to the classroom.
Involve pre-college students in research.
Increase enrollment of diverse domestic students in university degree programs.
Our activities include:
The Sustainable Transportation Education Program (STEP) is funded by Duke Energy and provides middle and high school teacher training and a competition for students at NC State. Teachers are provided curriculum and professional development as well as equipment.  Applications for the 2020-2021 program will be available in August 2020.  More information about the STEP program is available here.