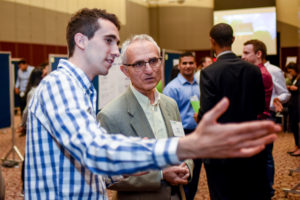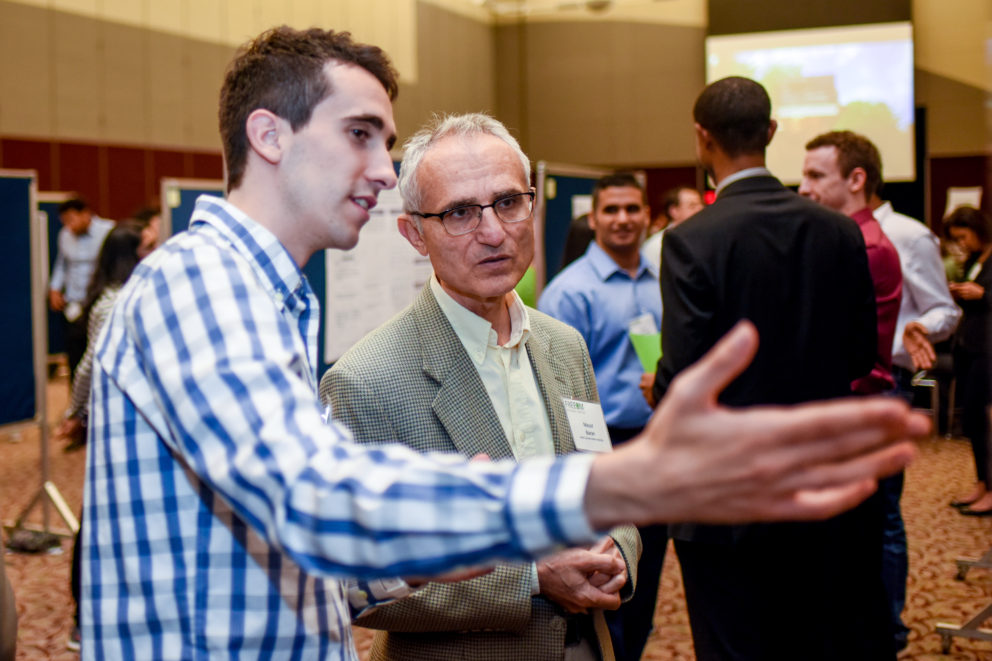 Join researchers, students, federal agencies, and industry representatives at our annual symposium for an update on the trends and technologies in medium voltage power electronics, power systems, renewable energy, and electric transportation technologies. FREEDM NSF-Engineering Research Center is organizing the symposium for research, education, and open dialogue among academia, industry, and federal agencies with keynote speakers, tutorials, technical sessions, poster presentations, and panel discussions. The symposium is an opportunity to learn about and provide input on future directions as well to network with key researchers and employers.
Agenda
Wed., April 10
Tutorial 1: Design and Integration of Solid State Circuit Protection –Doug Hopkins
Tutorial 2: Microgrid Hierarchical Controls – Srdjan Lukic and Iqbal Husain
Thu., April 11
Keynote speakers Steven Boyd, US DOE, and Dr. Sonja Glavaski
Center Annual Report
Session 1A: Devices and Packaging
Session 1B: Power Systems
Session 2A: Microgrid and Renewables
Session 2B: Power Electronics and Electric Transportation
Research Poster Session and Reception

Fri., April 12
Keynote speaker: Prof. Marija Ilic, Carnegie-Mellon University
Future Directions Panel
Session 3A: Controls for Next Generation Power Systems
Session 3B: Solid State Circuit Protection
Lab Tour

Registrations coming soon! In the meantime, complete this form for more information.