Dr. Chandan Sikder is a former FREEDM student who graduated from NC State in 2016. He is currently working at Regal Beloit Corporation in Tipp City, Ohio as Design Engineer III – Software/Power Electronics. His primary responsibilities include developing Motor Control algorithm and Hardware-in-Loop (HIL) system for Commercial and Industrial Applications. He is part of the Enabling Technology group, which is responsible for both Research and New Product Development for Commercial and Industrial Systems.  His first position after graduating was with Rockwell Automation in Mequon, Wisconsin as a Sr. Firmware Engineer (June 2016 – January 2017). At Rockwell, he worked as a part of the Advanced Front End (AFE) Converter team to design, develop, implement and testing of AFE control algorithms and features for Rockwell's PowerFlex Series AC Drives.
From 2010 to 2011, he was a Research Assistant at The University of Akron, Akron, OH, USA, working on control of Switched Reluctance Machines. During his time at NSF FREEDM Systems Center, NC State University (2012-2016), he worked in close collaboration with ABB US Corporate Research Center on design, modeling and control of new and innovative electric machine topologies for general purpose, industrial application. He also worked as a Research Intern at ABB USCRC during fall 2013 on design and modeling of Synchronous Machines. His research interests are in the areas of electromagnetics, electromechanical energy conversion systems, design, modeling and control of electric machines, motor drives, model based control of power electronics converter, and renewable or alternative energy systems in general.
Work phone: 1-937-669-1059
Publications:
Skills/Software Knowledge and Proficiency:
• Matlab/Simulink, ClearCase, ClearQuest.
• VersionOne Scrum tools and Agile/Scrum environment using Matlab modeling tools.
• FEA tools: Flux, Comsol, Maxwell, Ansys Workbench.
• Modeling, design and simulation of motor-drives, controls and power electronic converter using Matlab/Simulink.
• Dynamic co-simulation of the motor-drive system using Simulink-Flux2D coupled simulation.
• Electric circuit design and analysis using Spice.
• Microcontroller programming using TI (C2000 family-F28xxx) and Microchip DSPs in C/C++.
• Standard laboratory equipment including oscilloscope, power analyzer, torque transducer and induction motor drive for dyno speed/torque control.
Major Course works:
Electric Motor Drives
Digital Signal Processing; System Simulation
Modeling and Control of Renewable Energy Systems
Power Electronics
Dynamics and Control of Electric Machines
Dynamics and Control of Power Electronic Circuits
Design of Electromechanical Systems
Electric Vehicle Systems
Power System Stability and Control.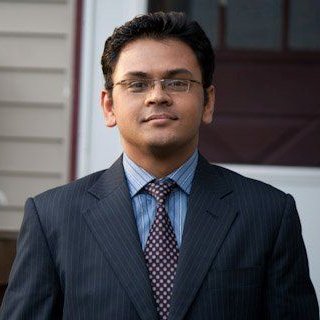 Title
Design Engineer III, Software/Power Electronics at Regal Beloit Corporation
Email
CV
| Type of Degree | Degree Program | School | Year |
| --- | --- | --- | --- |
| Ph.D. | Electrical and Computer Engineering | North Carolina State University | 2016 |
| Ph.D. (Did not graduate and transferred to NC State) | Electrical and Computer Engineering | University of Akron | |
| B.Sc. Engineering | Electrical and Electronic Engineering | Bangladesh University of Engineering and Technology | 2006 |
Research Areas
Power Electronics
Power Systems