Authors
Abstract
Inductive power transfer has many applications that range from electric vehicle charging to robotics. In dynamic applications, it is required that the segmented transmitter coil transfer power to a moving receiver coil. One proposed method to achieve this is using the reflexive field containment approach presented in the literature. In this approach, the field strength in coupled sections of the system automatically increases based on the reactance reflected by the receiver enabling efficient power transfer and compliance with electromagnetic emission standards without complex shielding circuits. In this work, we improve on the concept by adding a saturable inductor to the system to maximize the difference between the coupled and uncoupled currents in the transmitter coil.
This technology makes dynamic wireless charging practical and has application for any situation using wireless power transfer where the receiver has motion relative to the source. This invention is ready for licensing.
The files for this project include a paper and a poster presented at the 2018 Applied Power Electronics Conference. This invention is an improvement on earlier work disclosed under invention 13-102 Receiver-Position-Controlled Field Focusing for Dynamic Inductive Power Transfer Systems.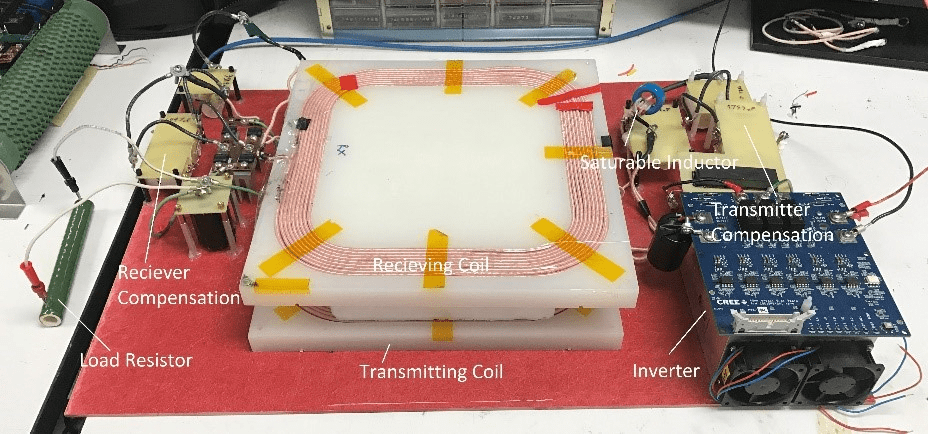 Files