Leadership Team
Iqbal Husain, Center Director
Srdjan Lukic, Deputy Director
Audrey Callahan, Administrative Director
Pam Carpenter, Director of Education & Workforce Development
Roy Charles, Director of Diversity
Ken Dulaney, Director of Industry and Innovation
Raja Ayyanar, Campus Director, Arizona State University
Roger McGinnis, Campus Director, Florida State University
Jim Zheng, Campus Director, Florida A&M University
Bruce McMillin, Campus Director, Missouri S&T University
Dear Friends,
Ten years ago, the FREEDM Systems Center was established with funding from the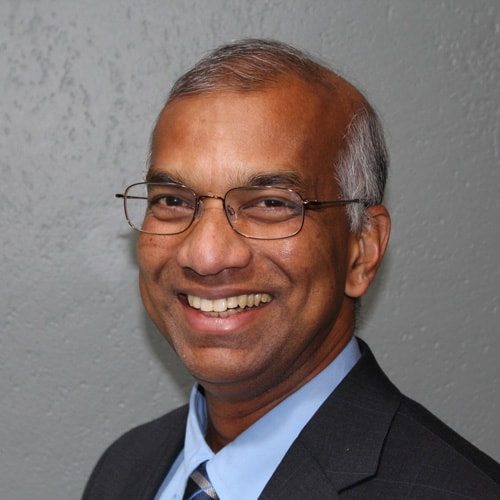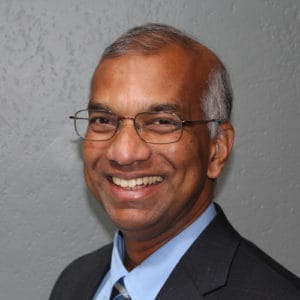 National Science Foundation to address the challenge of modernizing the electric grid. In collaboration with industry and academic partners, our breakthroughs in fundamental power electronics and systems as well as demonstrations with smart grid enabling technologies brought us closer to meeting this challenge. As we complete our 10th year, FREEDM completes the NSF Engineering Research Center program, and we begin a new chapter.
This past year, students and faculty continued our long tradition of high-quality research discoveries and innovative solutions. Our annual report provides highlights from core research areas like post-silicon devices and distributed grid intelligence. It also showcases specific applications like a high-power-density electric vehicle inverter and a medium voltage DC fast charger. This online report will also be updated periodically with new research summaries.
While innovation and collaboration are vital to our success, our best "products" are our students. Graduate research is at the core
of FREEDM, but the center also provides opportunities for students to grow in other areas. These include résumé workshops, presentation tutorials, industry mentoring and entrepreneurship lectures. The center has graduated more than 140 Ph.D., 100 MS, and 70 MS in Electric Power Systems Engineering since 2008. Company surveys reveal that our graduates are technically skilled and also bring a team spirit nurtured at FREEDM.
As we move to our next phase, we will continue to pursue research in power electronics, power transmission and distribution systems, and distributed energy resource management. But as times change, so must our vision. In the coming years, we will broaden our mission beyond the grid to include electric transportation technologies such as new inverters, novel motor topologies and high-power electric vehicle charging. As the capabilities of wide bandgap semiconductors continue to advance, we will develop new applications that drive us toward a cleaner and more electric future.
At FREEDM, we understand that true impact and lasting change occur through collaboration. So please join us! If your company is not a member, contact our industry liaison. If you are considering graduate research, reach out to one of our faculty. And if you are curious about what we'll think of next, stay connected through our newsletter. Thank you again for your support.
Sincerely,
Iqbal Hussain, Ph.D.
ABB Distinguished Professor, NC State University
Director, FREEDM Systems Center